FCO DIERAC
Family Councils Ontario is dedicated to recognizing the dynamic individual experiences of long-term care residents, families, and long-term care home staff across the province of Ontario.
The Diversity, Inclusion, and Equitable Representation Advisory Committee (DIERAC)will be focused on finding ways to incorporate diverse voices and perspectives into the current functions and support structures held by Family Councils Ontario. The Committee will strive to initiate, support, and spread a better understanding of the need for diversity and inclusions within the sector and long-term care communities.
Meet our members!
Meet our members!
Lucianna Mazzone (she/her)
Social Worker
Lucianna is excited to be a part of the DIERAC committee to be able to connect with others who are also passionate about working with diverse communities and groups. Lucianna graduated in 2019 from Laurentian University with an Honours Bachelor of Social Work degree and has a passion for working with the geriatric population. Lucianna currently works in a long-term care home and in her role as a Resident and Family Experience Coordinator helps to provide support and cares for not only residents, but families as well. She can be described as a lifelong learner who is always looking for a way to make a positive impact with everybody she meets!
In her spare time, Lucianna loves to spend time with her dog, her family, watch Netflix, and go for nature hikes.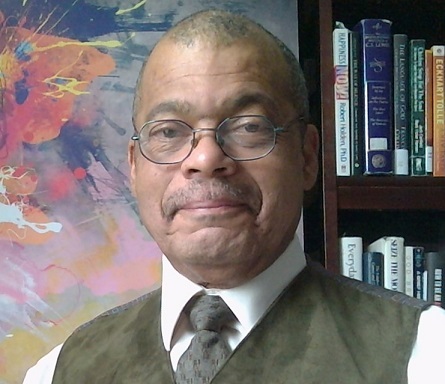 Donald Carty (he/his/him)
Donald Carty has spent over 40 years working throughout Canada and the United States, engaging through dialogue, the unique expressions of diversity that is the human experience. He is a published author, TV Talk show host, podcaster, moderator, and professional consultant. Through his company awaken U, Donald creates safe spaces and uses narrative, film, interactivity, and dialogue to build bridges and stories that inspire, educate, and enlighten.
Mr. Carty has most recently been appointed to City of Barrie Anti-Racism Task Force and voted Co-Chair. He also serves the community through the following capacities: Royal Victoria Hospital Patient Family Advisory Council with the Emergency Department, Diversity, and Inclusion Council, and with the Spiritual Care Advisory Committee. The Barrie and Area Ontario Health Team Planning Table as a Patient Family Advisor and Caregiver. Member of the Simcoe Muskoka Black Community Development Council. Member of the Diversity, Inclusion, and Equitable Representation Advisory Committee of the Family Councils Ontario and Reducing Senior Isolation Project Leadership Group. His past affiliations have been with The National Black Coalition of Canada, Moose Jaw Multicultural Association, Broward County Human Rights, Race and Labor Relations, Toronto Mayors Committee on Community and Race relations, and the Citizens Forum on Canada's Future (Spicer Commission).
Donald lives with a simple philosophy of "Just Do Right". This is through a commitment and dedication to transformative change, experiencing the world through the openness and eagerness of a child's mind, and empowering others to participate in the greater good of the greater community. Alongside his Community and Volunteer work, for the past 15 years he has been primary caregiver to his father and brother until their passing and his mother who is 92 in long term care. And the past four years as a part time personal care worker in private homecare, primarily for seniors with mild to moderate cognitive decline. Mr. Carty has recently been contracted by the Alzheimer's Society of Simcoe County to perform patient simulations that are designed to provide support to working people who are taking care of loved ones with dementia. He is semi-retired and lives in Barrie ON, grandfather of nine, father of four.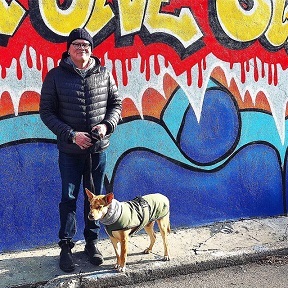 Adam Peer (he/his/him)
Essential Family Caregiver and Retired, Equity and Social Justice Staff Officer, Elementary Teacher's Federation of Ontario
Adam Peer retired in September 2018 planning to explore some new opportunities, but did not realize how quickly he would become his mother's main caregiver. Before retiring I was aware of my mom's changing cognitive abilities due to her dementia, but felt she was coping well with some additional supports. Upon retiring and spending more time with her I soon realized how much support she really needed. The challenges of trying to access support and information from those who should be providing such was daunting.
My professional background I was an elementary educator who worked in two different Northern School Boards and then in a large urban school board in Mississauga. I had various roles as a Kindergartener Teacher, Primary and Junior Teachers, ESL/ELD teacher, consultative roles in ESL/ELD/Equity and as an Elementary Teacher Assessor at the Peel Board Welcome Centre. I spent the last part of my career as senior executive officer the Elementary Teacher's Federation of Ontario (ETFO) working and advocating in the area of Equity and Women's Services. At ETFO, I lead projects on addressing Homophobia, Transphobia, Ableism, and White Privilege. My social justice work and advocacy at ETFO involved creating new resources and programs to support our members and allow them to create concrete and positive changes in their classrooms.
I joined the FCO - DIERAC to put my Equity and Social Justice skills to work to help further develop welcoming, inclusive, respectful and safe environments in Long Term Care for residents, families and staff.
I live in Toronto with my husband Andres and our dog Bruno.(In photo with me).

Marc C. Carroll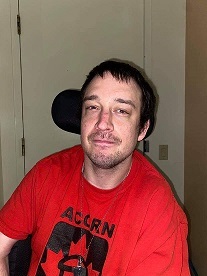 My name is Marc Caroll, I go by the PEN name Stephen C Barns for my artwork and advocacy.
I'm a person born with cerebral palsy, and a global developmental delay, but i am very capable of contributing to society which is the major reason why I joined this committee and why I focus on my advocacy as a form of my recovery from mental health challenges such as depression and anxiety.
I also know in my heart that this is because of the way people see people with lived experience of living with a disability as well as other challenges. i am not proud of the mistakes that i made but i also know that if we dont address why mistakes are made or how the current system is broken this will not bring forth change. Change is something we need.
Marc Carroll
Aledia Hayes (she/her/hers)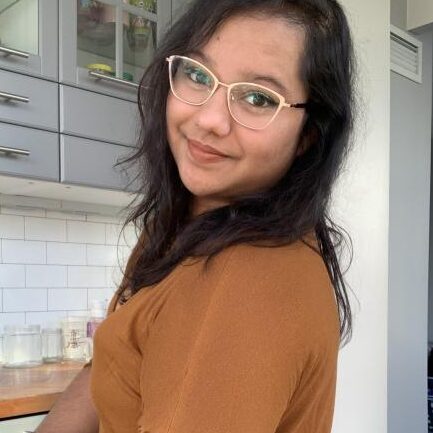 Aledia is an EDI (Equity, Diversity, and Inclusion) professional with a passion for Ethics, Law, and Justice. She completed her Honours Bachelor of Arts (Philosophy, Criminology, Socio-legal Studies, Ethics Law and Society) at UofT and pursued a Master's Degree (Philosophy) at TMU. During her Masters, she completed a Major Research Paper on the ethical examination of the intoxication defense in cases of violence and sexual assault which won a Public Arts Scholarship. She was always interested in practical ethics and her inter-disciplinary knowledge led her to the EDI world after a workplace certificate at George Brown. Growing up in Canada, being born in Dubai, having a Sri Lankan ethnicity, being a woman, and working in a long-term care home are some factors that have shaped how she sees the world. Aledia works as an external consultant working towards anti-racism for FCO. In addition, she is a diversity, equity, and inclusion specialist. She hopes to continue to her goal of working towards authentic, sustainable, and equitable change anywhere she is and is thrilled to be a part of DIERAC.
Jaya Gupta (she/her)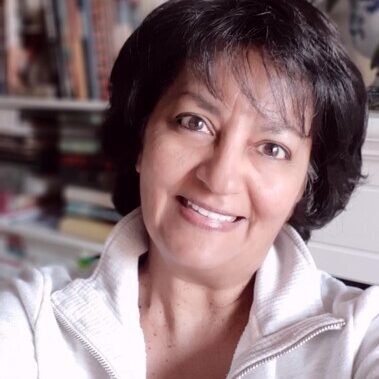 Jaya works in Psychology, and has a private practice. Over the years, she has worked in Children's Mental Health Centres, school boards and in private practice settings.
Jaya first became involved with a committee of Family Councils Ontario while her mother was in Long Term Care, when, together with others, she started a Family Council in the home her mother was in. She continues to be involved with that Family Council. Currently, she serves on FCO's Resource Development Advisory Committee, and its Diversity, Inclusion and Equitable Representation Advisory Committee. She looks forward to continuing to contribute to FCO through her lived and work experience and academic background.
In her spare time, Jaya loves design, antiques, travel, music, dance and books.